Welcome to the Links page of the
FSMR website
THIS PAGE LAST UPDATED 12-10-2013
This is not an exhaustive list, so if you know of a link that should be included or you are a webmaster of a site and would like to link with us or are linking to us already, please let me know

I have split the links into various categories for ease of use and new sites are added by date at the foot of each list
Railway Books and DVDs:
Miniature Railway Magazine (UK)
Website of  UK magazine looking at the miniature railway scene
<![if !vml]>

<![endif]>
 www.morgansyearbook.co.uk. (UK)
Morgan's Historic & Classic Vehicle Events Yearbook
Is a must for all Historic & Classic Vehicle Enthusiasts who are interested in Steam, Veteran, Vintage &Classic Cars, Commercial Vehicles, Motor Cycles, Tractors & Buses.
It is produced in February each year by the Rotary Club of York Vikings and lists over 850 events describing the event title, the venue and details for further information.
The yearbook listings covers an area from Merioneth, Montgomery, Stafford, Shropshire, Leicestershire &Rutland as it's southern boundary and everywhere northwards up to the Shetland Islands. It is 72pages and costs £ 3.50 inc postage.
All profits from the yearbook are donated to charities supported by the Rotary Club of York Vikings.
<![if !vml]>

<![endif]>
Nick Tozer has photographed the SMR and sells books on railways and heritage transport
<![if !vml]>

<![endif]>
Nick Dodson of Tele Rail (Rail films) has made a DVD of the SMR from start to present day, new for summer 2009
This will go on sale ready for our first event in June and for your convenience, can be purchased at both June and August events from the station gift shop for a special price of only £10 saving £5 on MRP
However, should you be unable to visit the SMR, please contact Nick at the above website
Local UK interest and tourism sites: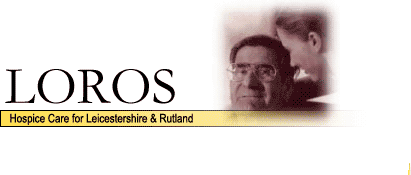 The official website of LOROS, the Leicestershire and Rutland Hospice that the SMR supports
Great site to discover more about the neighbouring "secret" and ancient County of Rutland including web links to local sites, and an events diary.
And the official tourism site to discover more about  Rutland also including weblinks to local sites, and an events diary.
Brilliant resource for Leicestershire web sites and info on all things in the County and City
Main Leicestershire promotions and tourism site
For great days out in Britain
<![if !vml]>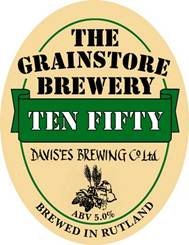 <![endif]>
Website for the award winning brewery based locally in nearby Oakham, suppliers of our August event real ales
Great resource site for Britain since 1998
Syston and Peterborough Railway
Newly developing website all about our "big brother" running along the edge of the parkland at Stapleford and cause of the infamous battle of Saxby when the railway was first surveyed in the early part of the 19th century resulting in the severe diversion curve until the railway finally got its preferred route into the park
Other UK miniature railway sites:
Extensive and historic 15" railway running along the Romney marshes in Kent. The only miniature railway to have had an armoured train during WW2. A very friendly line to visit, and don't forget to take the bucket and spade for the beach later!
The Ravenglass and Eskdale Railway Spectacular 15" railway running through the scenic Cumbrian mountains. Along with the RHDR, one of the pioneers in minimum gauge railways. Also the first public railway to use radio communication.
The Eastleigh Lakeside Railway
This extensive Southern Counties based miniature railway, features a dual gauge 10 1/4" and 7 1/4" system with driver training opportunities. Well worth a visit
Swanley New Barn Railway is a 7 1/4" railway running for just over 1/2 mile
around Swanley Park, Swanley Kent. The railway opens Weekends and School Holidays between Good Friday and the end of October. steam service most weekends. Features an extensive diesel and steam fleet
The Perrygrove railway is a 15" line running through delightful countryside in the Forest of Dean, on the edge of Coleford, Gloucs
 Delightful 5" gauge railway based at Keynsham near Bristol running a variety of steam and diesel motive power.
 The railway is in Crowborough, East Sussex, and consists of 3.25" & 5" gauge track, and shortly a Boating Lake, and 7.25" ground level track.
The 10 ¼" gauge Rudyard Lake Steam Railway is just North of Leek in Staffordshire. The lake railway uses miniature narrow gauge steam locomotives on its trains to give a 3 mile return trip along the side of Rudyard Lake.
Our railway first opened on 1st May 1911, and has been delighting visitors for over a hundred years!
Travel behind steam on the old Somerset & Dorset railway near Templecombe on this delightful 2 foot narrow gauge steam line. See their website for open dates.
This delightful 10 ¼" gauge line runs on weekends in the summer and over Xmas week on Santa specials. Situated on the south coast at Pulborough.
Ten and a quarter gauge society (UK)
This  group was formed to promote the benefits of 10 ¼ lines and too share ideas and operational details from this popular  gauge
The Heywood Society (UK)
Aims: - To further the association of those involved in miniature railways
from 7¼" gauge to 21" gauge, to meet for visits to such railways,
to publish a Journal, to maintain a register of members and their railways, to collect from time to time, material that may form a history of miniature railways.
Photo galleries
A comprehensive listing of the UK's miniature railways with information on each
Sharpo's Steam World (UK)
A brilliant site about anything Steam on land, rail or water with dedicated pages of pictures for the subjects covered. Links of course to other sites as well. We are listed under miniature railways with our own page! And there is an extensive gallery of all the SMR loco fleet taken in June 2006
General world wide railway interest sites: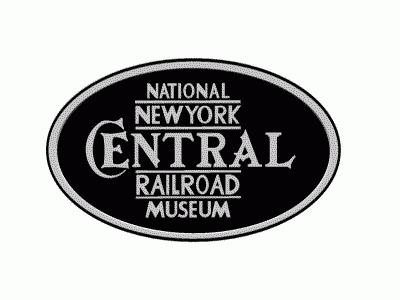 The name says it all!
If you want to know more about the New York Central, be sure to visit their museum site.
For the definitive guide to British railway history, a must visit. The York complex also houses the National collection of preserved steam locomotives, some still able to venture out onto the main line for specials.
The site of the Great Western Railway Centre at Didcot, Oxfordshire. Home to everything GWR, and home to the construction project of a "Saint" class loco as per the SMR's own 1/5th scale
North American Steam Locos (USA)
Comprehensive site on all things American with loads of data and operational info. Lots of links and specs including loads on the NKP Berkshires past and present.
Daniel McIntyre has created a comprehensive site on this standard gauge Cumbrian railway and also runs a large data base webpage of links to other UK railway interest web sites, including the SMR

Trainboard (USA)
Another great new message board site for everything to do with railways. Loads of topics and threads, as well as links.
Nickel Plate Rail Road (USA)
A great site devoted to all things NKP!! Lots of Berkshire info etc with links to ourselves.
Nickel Plate Historical Society (USA)
Run from the same stable as above, the society is a must for anyone connected with the NKP or into the Berkshires and their site is well worth a look.
Lakeshore Live Steamers (USA)
Nice Website of this Ohio based 7 1/4" club line with loads of pictures , info and links to other great live steam sites including ourselves of course!
Train Net's International Rail Links (USA)
Another nice linking site with hundreds of links to international railway websites, including ourselves.
www.jubilees.co.uk (UK)
The name says it all!!
Simons made a superb site for anyone nuts on the old LMS Jube's with pics of "Leander", big sister to the SMR's "Victoria"
Grand Scales Quarterly (USA)
Site of interest to model engineers, is the site for this American based journal covering 10 1/4" and above lines world-wide
Irail (UK)
Alex has created a great site devoted to model, and larger scale garden railways and resources up to miniature scale and beyond.
Narrow Gauge (UK)
Narrow Gauge on the web - news, photos, railway directory and discussion
forums!!!!!
New Zealand Maritime (NZ)
A great website for information on the full size Northern Star liner and others can be found here
Great resource site for railways big and small

Heritage Railway, the website of the monthly magazine for everything to do with preserved railways big and small in the UK
Bedfordshire Steam Engine Preservation Society (UK)
Bedfordshire Steam preservation group for full size and scale steam tractors, rollers and lorries etc. Organisers of the rally at Stapleford Steam and also of their own events in Bedfordshire.
Geoffs pages (UK)
Geoff has created a great website exploring the Uk's heritage lines including the SMR and archive work on the former Waverly route to Scotland, now lost to nature
UK Steam Fairs (UK)
Comprehensive and very very funny listing of all steam rallies and fairs for 2006 in the UK.
Miniature Railway discussion group(UK)
This list is intended for the discussion of anything related to UK
miniature railways between the gauges of 7 1/4 and 15 inches. This
could include trip reports, requests for information, articles, links to other websites and even items for sale/wanted.
Steampower (UK)
Extensive galleries of UK steam rallies including the June "Steam 2005" event at Stapleford. Separate gallery also of the SMR taken at the event
.
Brilliant site for everything Avengers. You can find locations and details for all episodes on here including a page for the "Grave Diggers" episode that featured the SMR in the 60's. Enjoy!!
 This organization is for you if you are interested in railroads. It makes no difference if you are an amateur or a professional railroader. Whether your interest is in trips, photography, history or models, the NYRRE has someone who can speak your language are using
Other steam sites:
<![if !vml]>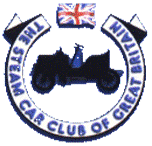 <![endif]>
The Steam Car Club of Britain  (UK)
Website of the steam car owners club with loads of info, pictures links and database of owners and cars
Steam Up (UK)
"The Steam Rally site on the web"
Brilliant website for all sorts of steam fair and traction engine links and information as well a comprehensive what's on diary
Northern Association of Model Engineers
<![if !vml]>

<![endif]>
The FSMR are members of the association, as are most model engineering societies and clubs in the North and Midlands
Dave Moore Sandfields Pumping Station (UK)
Dave Moore has created a blog about this forlorn former steam Beam engine pumping station in Staffordshire.
Lichfields Jewel or blight on the landscape?
Model railway sites:
The British Railway Modelling Directory. (UK)

Bringing you the ultimate in Online Information for the British Railway Modeller.
With listings for Model Shops, Suppliers, Clubs, Exhibitions, Railway Attractions in the UK, and much more. This is your ONE STOP SOURCE for everything in MODEL RAILWAYS.
Ravenstone model railways (UK)
Large stocks of new and used 00 gauge model railway items.

Steam and Diesel Locos, Coaches and Wagons, Track and Accessories.

Looking for that elusive item to complete your collection? Want a good quality item to add to your layout?

Thinning out your collection or clearing out your attic?

E-mail your lists of items wanted or for sale.
Melton Toys (UK)
Great independent toyshop in Melton Mowbray stocking everything from Hornby to Airfix to Playmobile
And finally
If you need a Gas Safe registered  gas plumber in Rutland or Leicestershire?
<![if !vml]>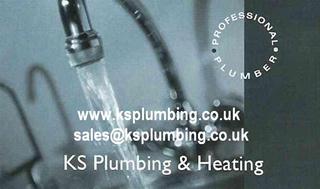 <![endif]>