Welcome to the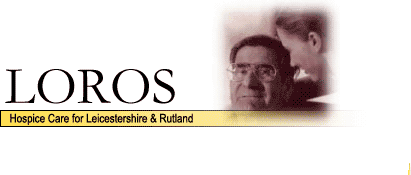 Page of the FSMR site.
Updated 09/04/2010
LOROS (The Leicestershire and Rutland Organisation for the Relief of Suffering) is a local charity dedicated to providing the highest standard of care and support for terminally ill patients and their families.
This care involves not only the Hospice but the Day Care Centre, The Counselling Service, Home Care Teams, Voluntary Sitting Service, Clinics, Spiritual and Religious Care to mention but some aspects of the work.
It costs LOROS well over £7million, to provide this care and this amount rises annually, and although a part of this sum is granted to them by  the NHS, it still leaves a staggering amount to be raised by the many supporters and volunteers who do so much for LOROS.
The FSMR has been associated with fundraising for  LOROS ever since the railway first reopened to the public for the first Stapleford Steam event in the summer of 1995. As well as the two annual public events, the FSMR raises money in other ways for LOROS. The occasional "great train robberies" which sometimes can occur at the SMR, on private invitation days, are also very entertaining as well as raising money.
Our President and SMR owner, Lady Jennifer Gretton is the current President of LOROS,
Since 1995, the events which have been held at the SMR along with the many other generous donations from the FSMR members and others have raised  the following:-
1) £25,000 for equipping and fitting out  a room at the hospice dedicated to the late Lord John Gretton
2) £6,500 for a special bed
3) £25,000 for another room in the new extension
Total £56,500.and £9165 in the building society for handing over in 2010
 Lady Gretton feels this to be "a wonderful achievement".
In Spring 2006, the FSMR members attended LOROS for the handover of a special electrically powered reclining bed. And got to talk to staff and see what the hospice does
<![if !vml]>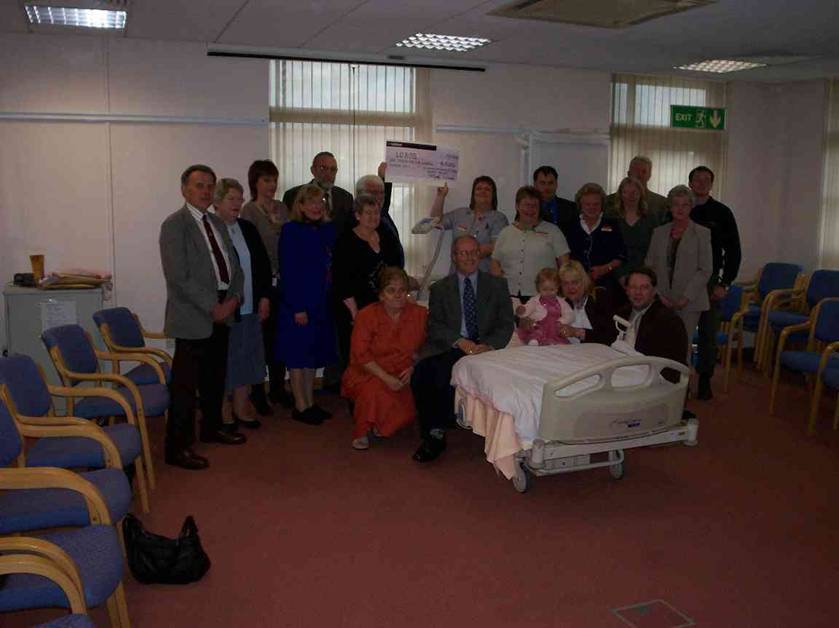 <![endif]>
And one of our members got to test the bed out
So comfortable, he nearly fell asleep!!
<![if !vml]>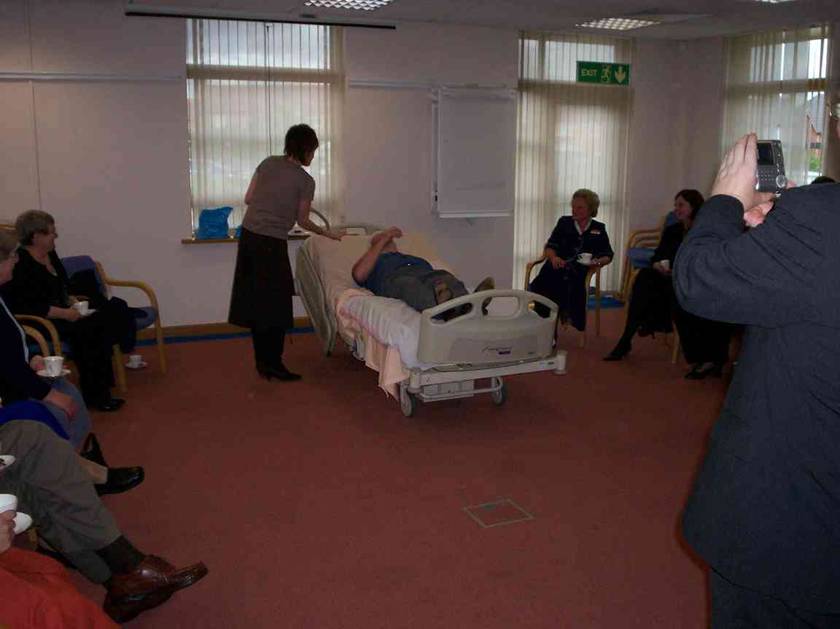 <![endif]>
LOROS Leicestershire Hospice & Counselling Service, Groby Road,
Leicester LE3 9QE
TEL 0116 2313771
LOROS Appeals Office, Groby Road, Leicester LE3 9QE
TEL 0116 2318431