Welcome to the "Niagara"
Page 1 of the FSMR site.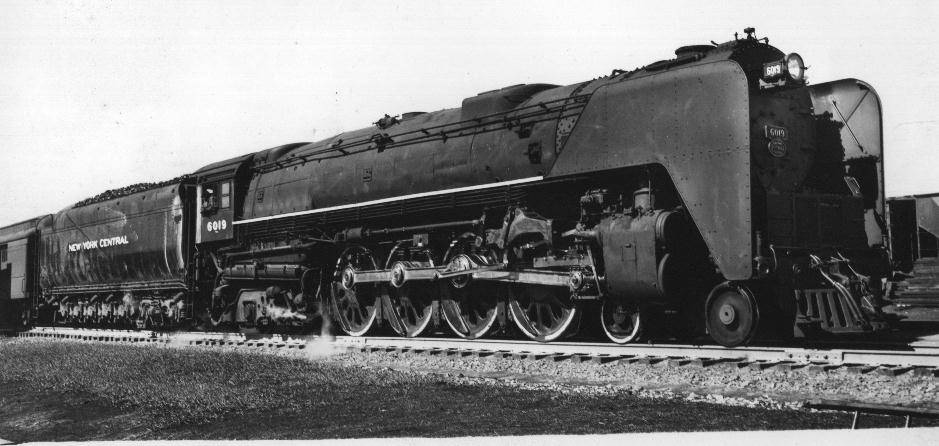 Full size original Niagara of the New York Central built circa 1946
The following photos show a very brief insight into the construction of a giant amongst steam locomotives. That of the superb 1/5th scale model of the New York Central 6019 4-8-4 Niagara class express passenger locomotive, researched and constructed by FSMR member John Wilks at the Stapleford works, and jointly owned with Lady Gretton. The Locomotive has been in service at SMR public days now since summer 1997

John started construction of the locomotive during the heyday years of the SMR back in 1974. As with all the locomotives at the SMR, it is built to 1/5th scale and 10 1/4" gauge. 6019 is a replica of the Niagara class, of which all 27 built at ALCO were scrapped by 1956.
It makes a partner to the SMR Berkshire, and both engines often run at the same time on back to back trains with the added bonus of the occasional double headed special!
How Johns creation developed told briefly in pictures
The real thing needs to be seen to be appreciated fully.
The start of something big, the car and hairstyles date this picture as late 70's early 1980 as the 1/5th scale Niagara boiler is lifted at the Stapleford workshop of John Wilks
The locomotives frame takes shape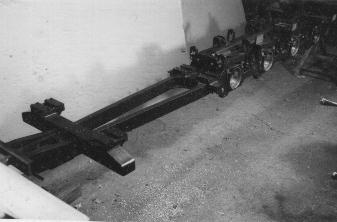 Starting to look a bit like a loco now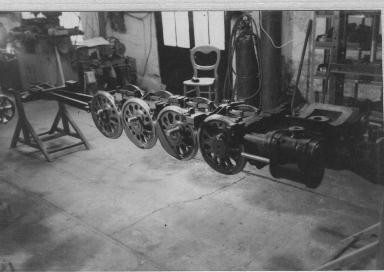 Click the drill for more pages on the locos construction